A country experience on a city fringe
Mt. Rumney Escapes
Hobart, Tasmania, Australia
Mt. Rumney Escapes
SELF CONTAINED ACCOMMODATION ON THE EASTERN SHORE, TASMANIA
EXPLORE MT. RUMNEY AND OUR SELF CONTAINED ACCOMMODATION
For those craving a relaxing getaway with an adventurous twist, Mt. Rumney Escapes is the idyllic countryside retreat from the hustle and bustle of city life. Set off on an adventure to the vibrant slopes of the Meehan Range and take in its outstanding natural beauty for a memorable holiday that you and your loved ones can enjoy. Located on the Eastern Shore, just fifteen minutes from Hobart's airport and CBD, our self-contained accommodations are surrounded by natural bushland and offer breathtaking views of the Derwent River.
Standing on a majestic elevation, Mt. Rumney Escapes features spacious, self-contained accommodations are excellently positioned, just a few meters away from hiking trails, walkways, and bush surrounds that will inspire you to explore, appreciate. and connect with the tranquility and beauty of the country living experience. Our newly-renovated spaces feature everything you need for a fabulous and relaxing holiday in Tassie; modern, pet-friendly amenities, making Mt. Rumney Escapes the perfect base for your next holiday getaway, and within easy reach of Rosny Park and other lovely attractions in the area.
House 1
Seaviews Possum
House Possum is situated in a premier position for a wide variety of outdoor activities and attractions in and around Hobart. Overlooking the bush land on a hill with lots of hiking trails, this self-contained accommodation strikes exactly the perfect balance between rural charm and modern comforts.
READ MORE…
House 2
Seaviews Eagle
A warm welcome awaits you at Mt. Rumney Escapes. As a guest One of the main highlights of House Eagle is our wheelchair-accessible bathroom. We designed and built a beautiful and stylish space that appeals to all guests, regardless of ability.
READ MORE…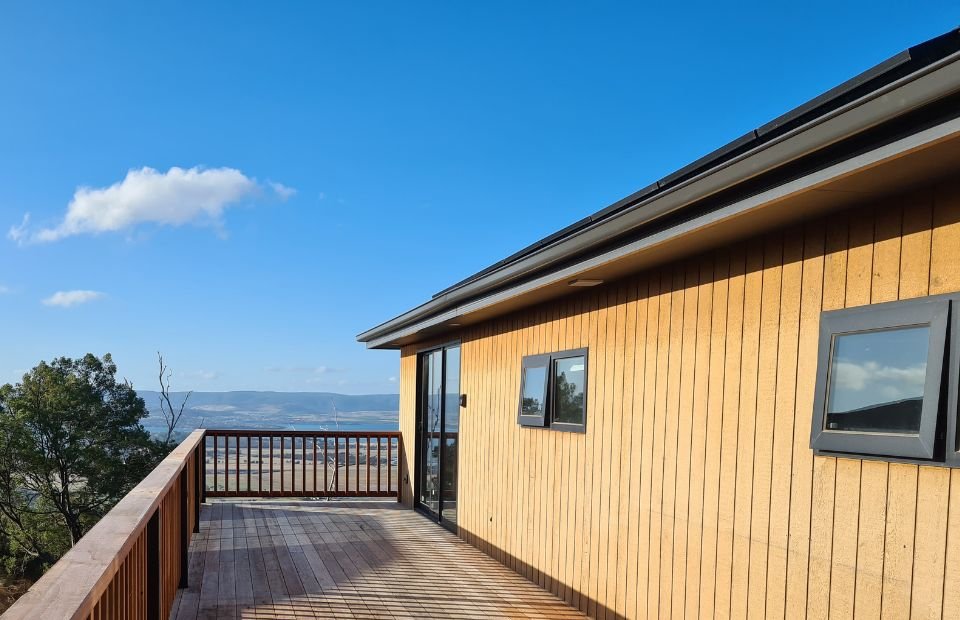 House 3
Seaviews Wombat
Enjoy a Watch the golden sun slides lazily across the serene sky at Mt. Rumney Escapes. We have the finest views Tassie has to offer. A lovely, off-grid house set on the picturesque foothills of Mount Rumney with an abundance of wildlife and unspoiled nature right on your doorstep.
READ MORE…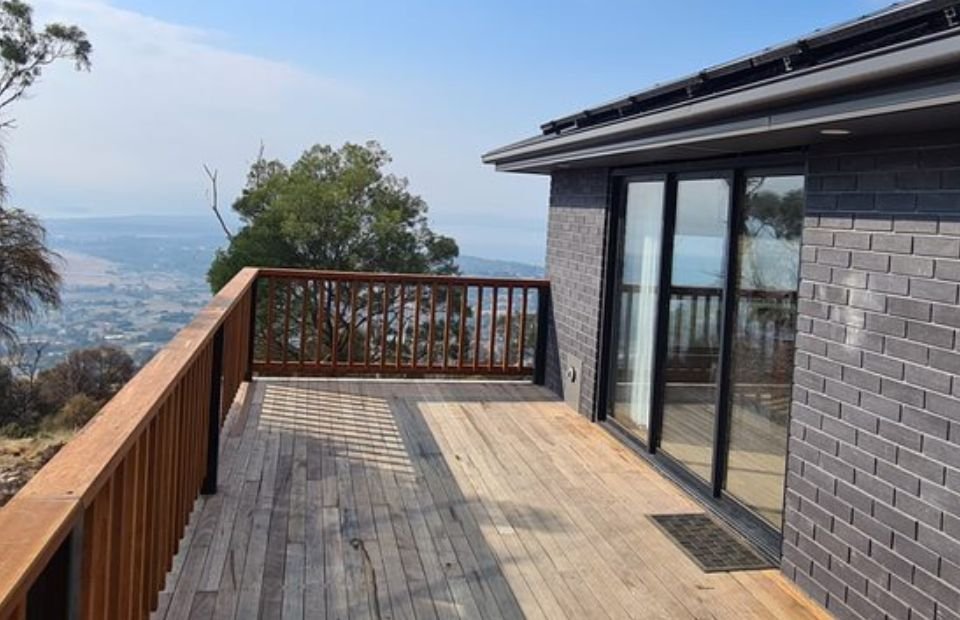 House 4
Seaviews Tassie Devil
Located 15 minutes from Hobart CBD, Mt. Rumney Escapes is a cosy and intimate vacation property near Rosny Park, Richmond, and Seven Mile Beach. 
READ MORE… 
House 5
Seaviews Kangaroo
Whether it's a peaceful respite or an adventure-filled break you're after, Mount Rumney Escapes has got you covered.
READ MORE… 
Horse Haven
Have a blast at this off grid self-contained cabin today! The Horse Haven is an off-grid accommodation located on foothills of Mount Rumney but still within striking distance of modern amenities of Hobart CBD.
READ MORE… 
Whether you are looking for adventure, stunning sights, or a sanctuary where you can unwind and fill your lungs with some of the world's cleanest air, Mt. Rumney Escapes offers all these and more. Explore the unspoiled beauty and warm southern hospitality for a vacation experience like no other.
Visit mt. rumney escapes in Style
Enjoy an amazing view!
Treat yourself to one of our beautiful houses for two or for a whole bunch here at Mt. Rumney Escapes.
The complexities of modern life will soon recede into the distance when you spend time soaking up the stunning views and experience the simplicity of rural living.
474 Mount Rumney Rd, Mount Rumney TAS 7170, Australia
info@mtrumneyescapes.com.au